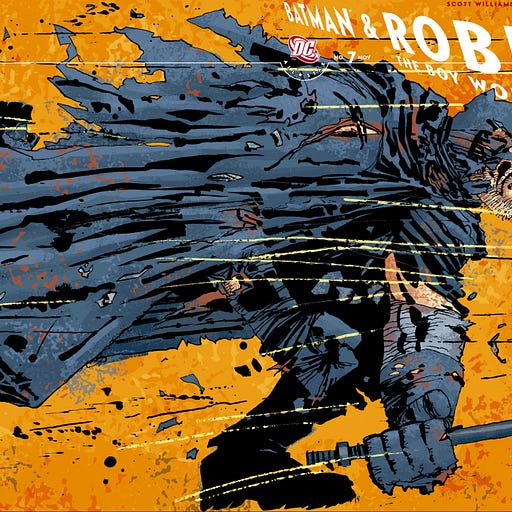 May 4 • 1HR 1M
Vol. 2, Ep. 17: A Dark Knight Returns
Jamelle Bouie on THE BATMAN
A podcast by Alissa Wilkinson and Sam Thielman (and assorted awesome guests) about Christianity and the movies -- all kinds of movies.
Hello! We are back with friend of the pod Jamelle Bouie to talk about the new Batman flick, which is good. We hope you enjoy it! Soon Alissa's book will be out and we will announce the winner of our subscriber contest!
This episode of Young Adult Movie Ministry is produced by John Kemp. Our theme song is Louis Armstrong and His Hot 5's Muskrat Ramble, made freely available by the Boston Public Library and audio engineering shop George Blood, LP through the Internet Archive. The Batman is copyright 2022 Warner Bros. All other material is copyright 2022 Sam Thielman and Alissa Wilkinson.